Empleo • Lesiones personales • Derechos civiles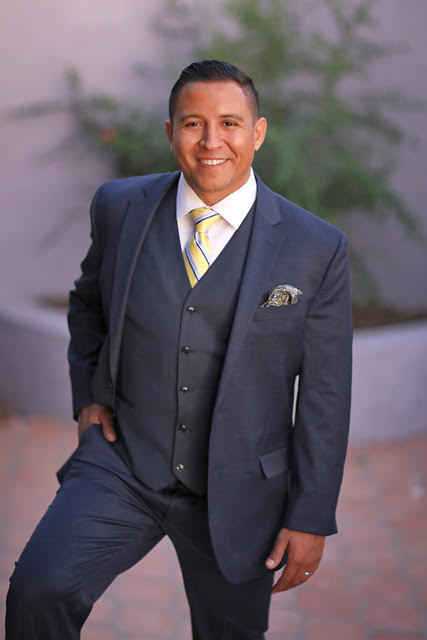 Arizona State University, Bachelor of Arts, 1998
University of Arizona, James E. Rogers College of Law, J.D., 2001
Arizona State Courts​
Arizona Federal District Court​
California State Courts​
Northern District of California​
Central District of California​
Ninth Circuit Court of Appeals​
Isaac Hernandez aprovecha una amplia experiencia en litigios en nombre de clientes en todo Arizona y California.
Después de graduarse en 2004 de la Facultad de Derecho James E. Rogers de la Universidad de Arizona, Isaac comenzó su carrera como asociado en la oficina de San Francisco de Jackson Lewis, LLP, una firma nacional de abogados laborales y laborales del lado de la administración. Durante su permanencia en la firma, manejó una amplia gama de casos de derecho laboral en nombre de los empleadores en el estado de California. Regresó a su hogar en Phoenix, Arizona en 2007 y continuó su trabajo en nombre de los empleadores con los bufetes de abogados nacionales de Steptoe and Johnson, LLP y Ballard Spahr, LLP.
En Febrero de 2012, el Sr. Hernandez abrió su firma de abogados, lo que le permitió enfocar su práctica en brindar representación experimentada para empleados y empleadores responsables en Arizona y California.
A lo largo de los años, el Sr. Hernandez ha ampliado su práctica y ha aplicado su amplia experiencia en litigios en tribunales estatales y federales para representar con éxito a clientes en otros asuntos, que incluyen muerte por negligencia, negligencia médica/profesional, fuerza excesiva/brutalidad policial y disputas comerciales.
Desde 2020, el Sr. Hernandez ha sido certificado como árbitro de la Asociación Estadounidense de Arbitraje y se ha desempeñado como árbitro para partes ubicadas en todo EE. UU.
COMPROMETIDO CON LOS CLIENTES Y LA COMUNIDAD
Como el Sr. Hernandez está totalmente comprometido a ofrecer a cada cliente la representación personalizada y experimentada que se merece, también dedica una cantidad significativa de tiempo a trabajar con organizaciones legales y otras organizaciones sin fines de lucro.
TRABAJO Y SERVICIO A LA COMUNIDAD
MIEMBRO DE LA COMISIÓN DE NOMBRAMIENTOS SEPTIEMBRE DE 2012 A JUNIO DE 2018
CONSEJERO ENERO 2012 A DICIEMBRE 2016 PRESIDENTE DE GALA 2013 Y 2016
COMISIONADO SEPTIEMBRE 2011 A OCTUBRE 2018
INSTITUTO DE LIDERAZGO DE ABOGADOS CLASE DE 2008-2009
Vicepresidenta Regional, Región XIV (AZ y NV) Abril 2011 a Agosto 2012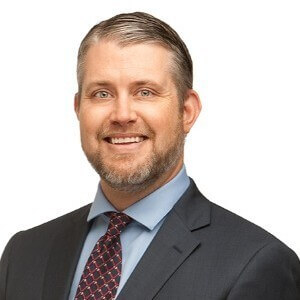 University of Arizona, Bachelor of Arts, 2001
ASU Sandra Day O'Conner College of Law, J.D., 2005
Chris Suffecool, Of Counsel
In addition to his work as Of Counsel for TLG, Chris is also the owner and founder of Suffecool Law, PLLC.
Chris has practiced employment and labor law for the last 15 years. Chris began by representing Fortune 500 companies and small businesses in litigation, disputes and agency hearings as an attorney with some of the best labor and employment law firms in the world. He also provided guidance on best legal practices for establishing employment policies and managing workforces. Chris also had substantial experience working as in-house counsel for a large employer, gaining in-depth knowledge and experience in how companies manage their employees on a day-to-day basis.
Chris now devotes the majority of his practice to representing employees in various employment related matters – including wage and hour issues, discrimination and harassment, breach of contract, ADA and FMLA claims, and wrongful termination, among others. Because he's been on the other side of the aisle, Chris' background gives him a knowledge and experience base that many plaintiff's employment attorneys do not have. He knows how employers think, the missteps they often make, how and when they are likely to defend themselves or settle claims. Chris has practiced in State and Federal Court, before state and federal agencies (including the Equal Employment Opportunity Commission, the Arizona Civil Rights Division, and the National Labor Relations Board, among others).
Chris has lived in Gilbert, Arizona for the last 20 years with his wonderful wife (a public school teacher) and two daughters. When he's not at work, Chris can be found in the gym, on the golf course, or at one of his daughters' various sporting events.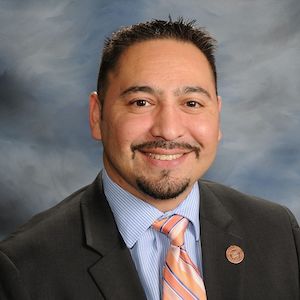 Arizona State University, Bachelor of Science, 2001
ASU Sandra Day O'Conner College of Law, J.D., 2008
Martin Quezada, Of Counsel
Martín Quezada has dedicated his life of public service to fighting on behalf of all Arizonans.
Although he is most widely recognized as "The People's Senator" after serving over 10 years in the State Legislature, he's also equally effective as a people's lawyer.
A native Arizonan, born to working-class parents in the Maryvale community of West Phoenix, he has served as a judicial law clerk on the AZ Court of Appeals, a research analyst in the State Legislature, an educator at ASU's College of Law, he's led a state agency as part of Governor Hobbs' cabinet and still serves as an elected School Board Member and as a community activist.
In addition to his work in public office, Martin has served the community and his clients in criminal defense, domestic relations, civil litigation, immigration and election law.