Employment • Personal Injury • Civil Rights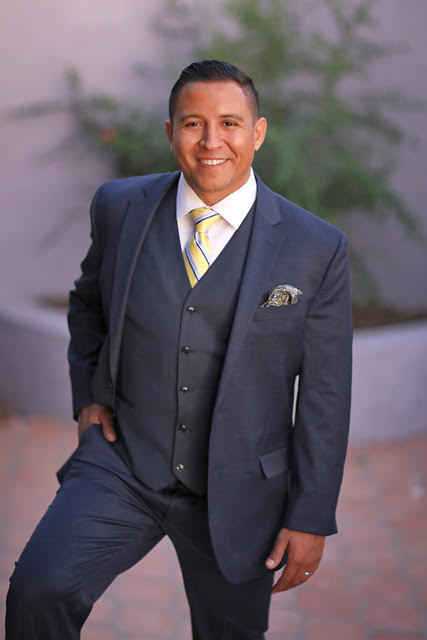 Arizona State University, Bachelor of Arts, 1998
University of Arizona, James E. Rogers College of Law, J.D., 2001
Arizona State Courts​
Arizona Federal District Court​
California State Courts​
Northern District of California​
Central District of California​
Ninth Circuit Court of Appeals​
Isaac Hernandez leverages extensive litigation experience on behalf of clients throughout Arizona and California.
After graduating in 2004 from the University Of Arizona, James E. Rogers College Of Law, Isaac began his career as an associate in the San Francisco office of Jackson Lewis, LLP, a national management-side labor and employment law firm. During his tenure with the firm, he handled a wide range of employment law cases on behalf of employers in the state of California. He returned to his home in Phoenix, Arizona in 2007, and continued his work on behalf of employers with the national law firms of Steptoe and Johnson, LLP, and Ballard Spahr, LLP.
In February 2012, Mr. Hernandez opened his law firm, which allowed him to focus his practice on providing experienced representation for employees and responsible employers in Arizona and California
Over the years, Mr. Hernandez has expanded his practice and applied his extensive litigation experience in state and federal courts to successfully represent clients in other matters, including Wrongful Death, Medical/Professional Malpractice, Excessive Force/Police Brutality, and Business Disputes.
Since 2020 Mr. Hernandez has been certified as an Arbitrator for the American Arbitration Association and has served as arbitrator for parties located throughout the U.S.
COMMITTED TO CLIENTS & THE COMMUNITY
While Mr. Hernandez is wholly committed to offering every client the personalized and experienced representation they deserve, he also devotes significant time to working with legal and other non-profit organizations.
Work and community service
Appointments Committee Member September 2012 to June 2018
Board Member January 2012 to December 2016 Gala Chair 2013 and 2016
Commissioner September 2011 to October 2018
Bar Leadership Institute Class of 2008-2009
Deputy Regional President, Region XIV (AZ and NV) April 2011 to August 2012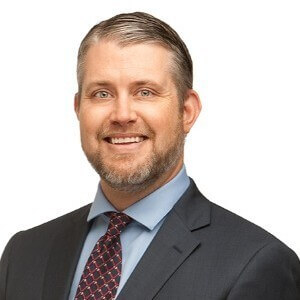 University of Arizona, Bachelor of Arts, 2001
ASU Sandra Day O'Conner College of Law, J.D., 2005
Chris Suffecool, Of Counsel
In addition to his work as Of Counsel for TLG, Chris is also the owner and founder of Suffecool Law, PLLC.
Chris has practiced employment and labor law for the last 15 years. Chris began by representing Fortune 500 companies and small businesses in litigation, disputes and agency hearings as an attorney with some of the best labor and employment law firms in the world. He also provided guidance on best legal practices for establishing employment policies and managing workforces. Chris also had substantial experience working as in-house counsel for a large employer, gaining in-depth knowledge and experience in how companies manage their employees on a day-to-day basis.
Chris now devotes the majority of his practice to representing employees in various employment related matters – including wage and hour issues, discrimination and harassment, breach of contract, ADA and FMLA claims, and wrongful termination, among others. Because he's been on the other side of the aisle, Chris' background gives him a knowledge and experience base that many plaintiff's employment attorneys do not have. He knows how employers think, the missteps they often make, how and when they are likely to defend themselves or settle claims. Chris has practiced in State and Federal Court, before state and federal agencies (including the Equal Employment Opportunity Commission, the Arizona Civil Rights Division, and the National Labor Relations Board, among others).
Chris has lived in Gilbert, Arizona for the last 20 years with his wonderful wife (a public school teacher) and two daughters. When he's not at work, Chris can be found in the gym, on the golf course, or at one of his daughters' various sporting events.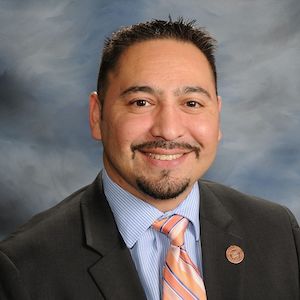 Arizona State University, Bachelor of Science, 2001
ASU Sandra Day O'Conner College of Law, J.D., 2008
Martin Quezada, Of Counsel
Martín Quezada has dedicated his life of public service to fighting on behalf of all Arizonans.
Although he is most widely recognized as "The People's Senator" after serving over 10 years in the State Legislature, he's also equally effective as a people's lawyer.
A native Arizonan, born to working-class parents in the Maryvale community of West Phoenix, he has served as a judicial law clerk on the AZ Court of Appeals, a research analyst in the State Legislature, an educator at ASU's College of Law, he's led a state agency as part of Governor Hobbs' cabinet and still serves as an elected School Board Member and as a community activist.
In addition to his work in public office, Martin has served the community and his clients in criminal defense, domestic relations, civil litigation, immigration and election law.